Celebrate Hope Fundraiser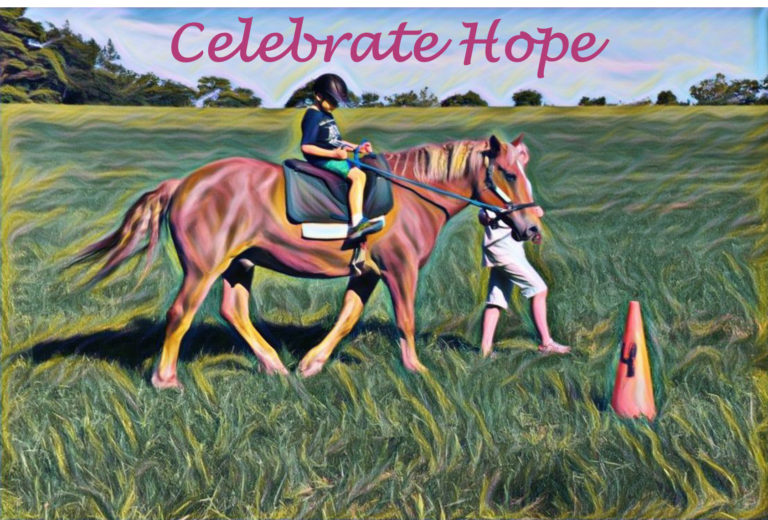 Hope Springs Equestrian Therapy  celebrated our 22nd year of service to riders with disabilities on Sunday, October 13, 2019 at our annual benefit brunch and fundraiser Celebrate Hope!.  This year's event was a great success, and all proceeds willl directly benefit the riders of Hope Springs.
Tickets are also available to be purchased by mail until October 9th. To register by mail, complete this form and send to:
Hope Springs Equestrian Therapy
P. O. Box 156
Chester Springs, PA 19425.
Tickets will also be available for purchase at the door on October 13th: $50/adult or $15/child under 13.
A special & heart-felt thank you to all of our event sponsors.
Gallop Sponsors
Ken Swimm
Canter Sponsors
The Hansen Family
Gawthrop Greenwood PC
In Memory of Jean Margaret Knowlton
Kent Smith
Trot Sponsors
The Bullivant Family
Business Leadership Organized for Catholic Schools (BLOCS)
Walk Sponsors
AdminService Inc.
Dr. and Mrs. Samuel Brooks
Robert Hollenbach
Brad Norford
Biff and Pat Rugh
THANK YOU FOR YOUR SUPPORT
Your contribution to Hope Springs, a 501(c)3 non-profit, is tax-deductible in accordance with IRS regulations.