Meet Our Horses
We are fortunate to have a wonderful group of horses at Hope Springs since our riders form real attachments and friendships with their horses. Each rider rides the same horse every week, which allows them to get to know each other well. Such continuity is especially important in equestrian therapy and helps our riders to develop trust and confidence. We make sure riders have the same instructors and volunteers each week, too. This attention to detail and caring is part of what makes Hope Springs an exceptional place for children and adults with disabilities.
Please meet some very special members of the Hope Springs family!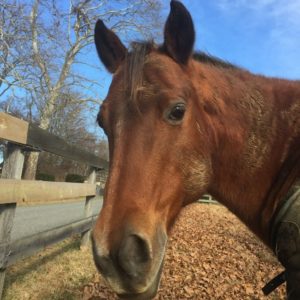 J Lo
This 18-year-old Quarter Horse brings pleasure not only to our severely physically disabled riders, but to those who are learning more advanced riding techniques. Her moderate size makes her a special friend for many of our riders.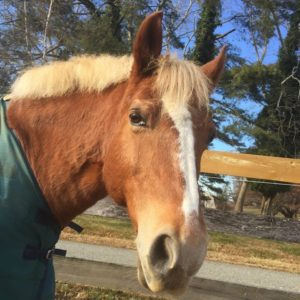 Cricket
This 15-year-old Haflinger cross is the cutest little pony. Her gait makes her a wonderful therapeutic pony for all of our riders, but she is especially good at taking care of (and gently challenging) our independent riders.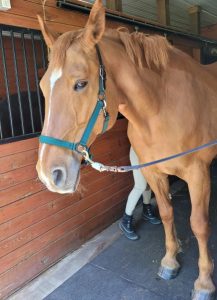 Lady Brooke
Lady Brooke is a 16 year old Percheron/thoroughbred mare who came to spend time with us in April 2022, from the same farm Marshall and Hamilton came from.  She is a total "love bug", so she and Marshall are in competition for who can be the first to greet  anyone coming into the barn.  Lady Brooke has the most envied, long, curled, red eye lashes you can imagine.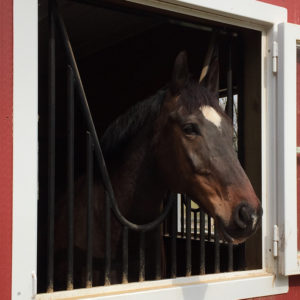 Marshall
Marshall is a 14-year-old percheron/thoroughbred who came to HSET in 2017. He is a gentle giant who takes his job as a greeter in the front of the barn very seriously. Marshall loves to be with  people and to have his belly brushed. He is well-mannered in the barn and indoor but loves to be on a trail ride the best!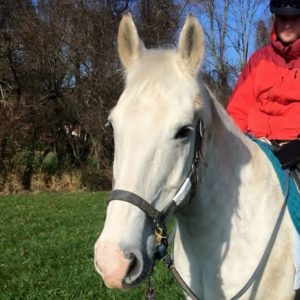 Hamilton
A 14-year-old grey Irish Sport Horse who comes from Ireland! Hamilton recently joined our program where he is settling in nicely. Hamilton likes to go for trail rides with his riders and to get as dirty as possible!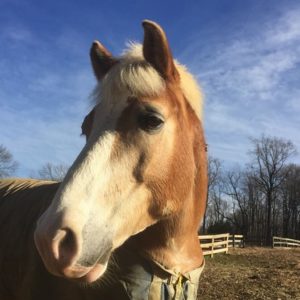 Henri
This 15-year-old Haflinger is a rescue pony found wandering the fields of Virginia. Although we don't know what Henri did before joining our family, he learned his new job quickly. In between lessons, this mischievous pony loves to try to get a rise out of his stable mates.
Tigger Too
Our 6-year-old chestnut thoroughbred used to be a race horse, but not much riles up our Tigger Too! This chill guy takes care of some of our adult riders but also loves to carry smaller children on his back for trail rides. Tigger enjoys being told how silly and handsome he is and helping his buddy Marshall greet visitors to the barn.
---
Would you consider "adopting" a therapy horse?
Naturally, the care and feeding of our horses is a top priority to us. Quite simply, the quality of our therapy relies on having well trained, healthy horses. Feed, blacksmith services, and veterinary care form a substantial portion of our budget - in fact, it costs an average of $500 per month to care for one horse. Some of our horses are older; their patience and "I've seen it all" attitudes make them perfect for many of our riders. However, like all of us as we age, they require a little bit more care and oversight -- and dollars -- to maintain their health.
Would you join us as a partner today and consider sponsoring a horse for a month, several months or a year? Your participation would help to ensure that our horses receive the best of care and that our riders fully experience the many benefits of quality equestrian therapy. You can be assured your gift will touch many lives and will be deeply appreciated. To participate, donate here.